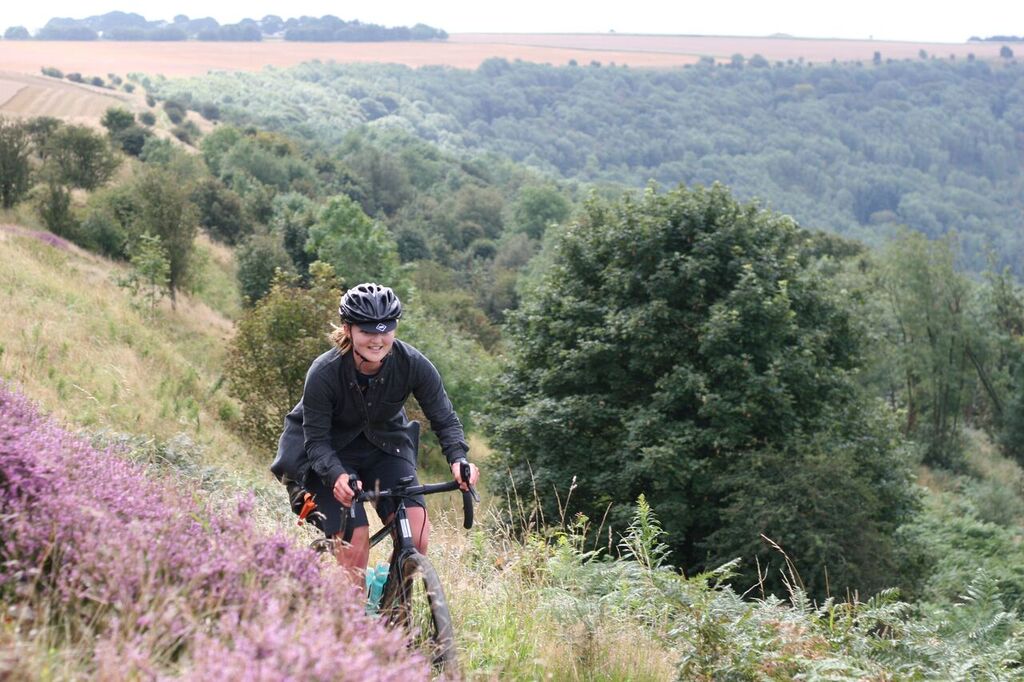 New Year's Resolutions
Only hours into the start of the year, I let myself be talked into targeting a Super Randonneur in 2017. Needless to say, I'd had a little bubbly, and some Audax disciples were at the same New Year's do, evidently doing their best to spread the Gospel of endurance riding.
To those that are unfamiliar, the Super Randonneur (SR) is a challenge comprising of riding a series of 200km, 300km, 400km and 600km rides within the Audax year. In 2016 I had set the goal of riding twenty 100 mile rides, in aid of the Yearly Century Challenge, but never gone further.
The words had been said and now the SR was on the cards. Equipped with a Titanium beast for the job, I rode my first 200km Audax with some of the Gorillas on mucky Oxford back lanes on just January 7th. Next up was the mighty Clee Hill, an Audax Club Bristol jolly up to Shropshire and back on a day in February. Over 300km and just over the 200 mile mark, it was a very long ride that I won't forget in a hurry.
Making Bikes Work
The start of the year also saw the transition into the cycling industry for work. It seemed natural to put the passion I felt, day in, day out, into more of a mission for me. My first appointment with Adventure Cafe in Taunton was invaluable; soon I was plotting itineraries for cycle tours and charity events, learning guiding skills and even travelling across Europe enabling people to achieve more on a bike than they thought possible.
Spring saw a change in the tide as I left the folks at AC to pursue my role as a freelance writer. However that wasn't quite what it seemed – in reality I both needed to take some time out to concentrate on therapy, and develop the experience and connections to get myself the job I longed for in cycling media.
Ask and you shall receive; I loved working alongside Total Women's Cycling, BikeRadar and Casquette amongst others to get my teeth into what I wanted to do. I volunteered at The Women's Tour and met my heroes Kasia Niewiadoma and Anna van der Breggen, and conquered the mad but brilliant Trans Kernow across hilly, hilly Cornwall.
That one opportunity that unexpectedly fell into my lap in spring that changed everything. Before I knew it, I was on the Caledonian Sleeper Train up to Fort Bill, in the company of Evans Cycles, to film a promo for their new limited edition Arkose. I'd never ridden gravel before, but I'm not one to shy away from something new.
Bitten By The Gravel Bug
I wrote it before and here it is again. It started in Scotland and then took me across the North York Moors on Pubduro with The Racing Collective, and then from Land's End to Bristol for SW Off Road. Bizarrely for a roadie with no MTB skills whatsoever I'm totally hooked on this beautiful middle ground. All ambitions for the SR were left in Fort Bill when I excitedly brought the Arkose home.
What is it about CX/gravel that's so addictive? Why is this tame cousin of MTB and slow brother of road cycling so great? After a lot of thought, I think I've narrowed it down to a few reasons;
All abilities welcome. Sure, you can have a massive spread from a noob like me to a cx veteran, but at these slower speeds with no emphasis on drafting, you're much less likely to get dropped. Or if you do, everyone else can practice their remounts whilst you catch up, or push up.
Skills. There's so much more to learn with CX than road riding; dismounts, remounts, bunny hops and wheelies (all essential). You'll feel like a total boss when you master them.
Location. Although road can take you to some incredible places, it is just that: road. Leaving tarmac – and thankfully traffic – behind means that you can get more remote and indulge in even more spectacular landscapes.
Mud. This could just be me, but I think it's great.
What Next?
Nearing the end of the CX season, and the start of the New Year, like many others I'm looking forward to what 2018 brings. I've been super lucky to meet some really awesome and inspiring people lately, and landed my dream job surrounded by people who seem to get it.
The scope for 2018 looks very open, but sometimes spontaneous is best.