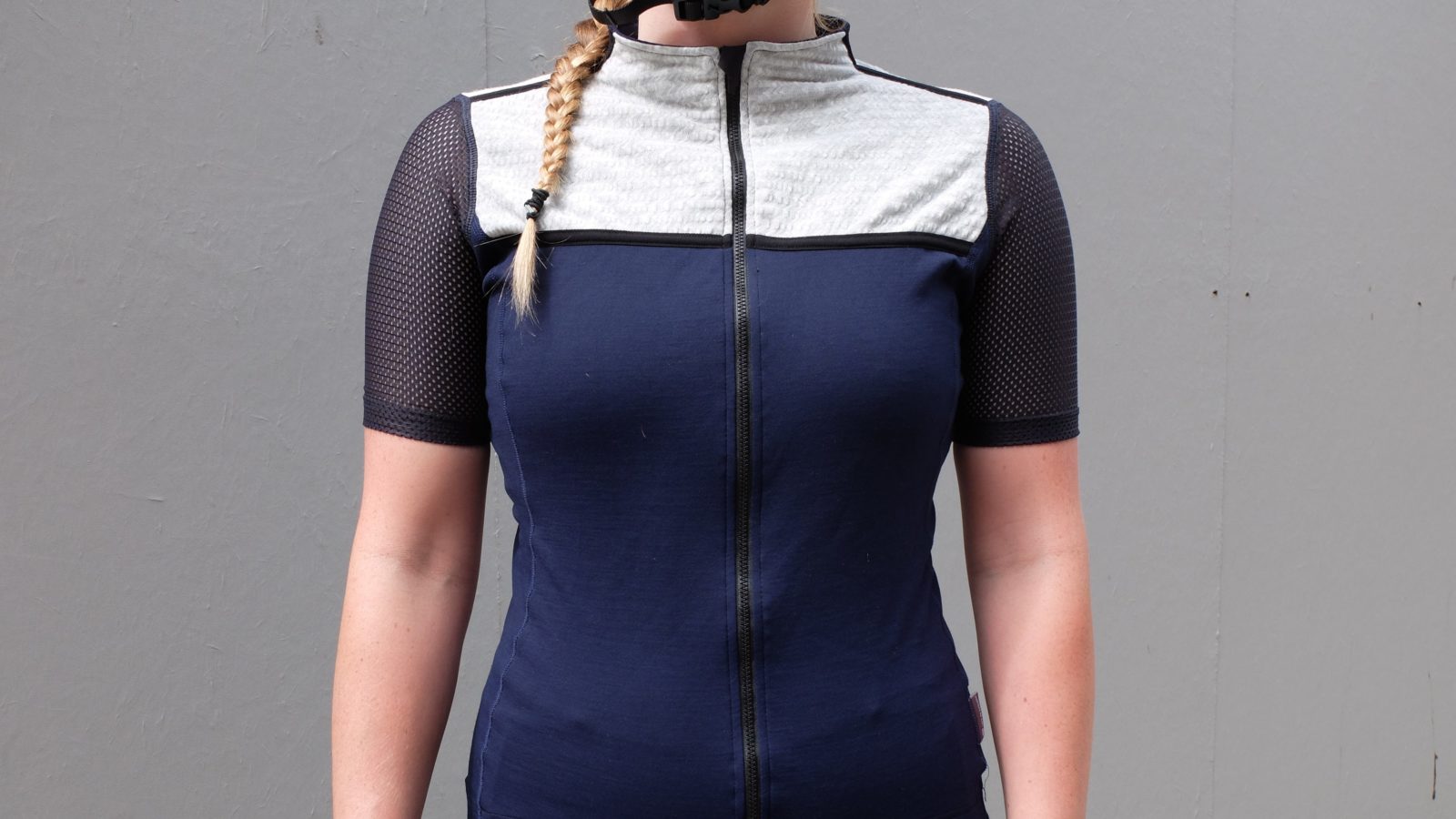 Having heard promising things about French cycling apparel brand Café du Cycliste, I was eager to put their offerings to the test. Would it live up to my high expectations, and to the somewhat hefty price tag?
Georgette Jersey
The Georgette jersey is unlike anything I've tried before. I'm glad that this niche, premium brand is doing something genuinely different with a keen eye on technical performance, rather than churning out a colour chart of kit with all the same features that you'll find from the mainstream names.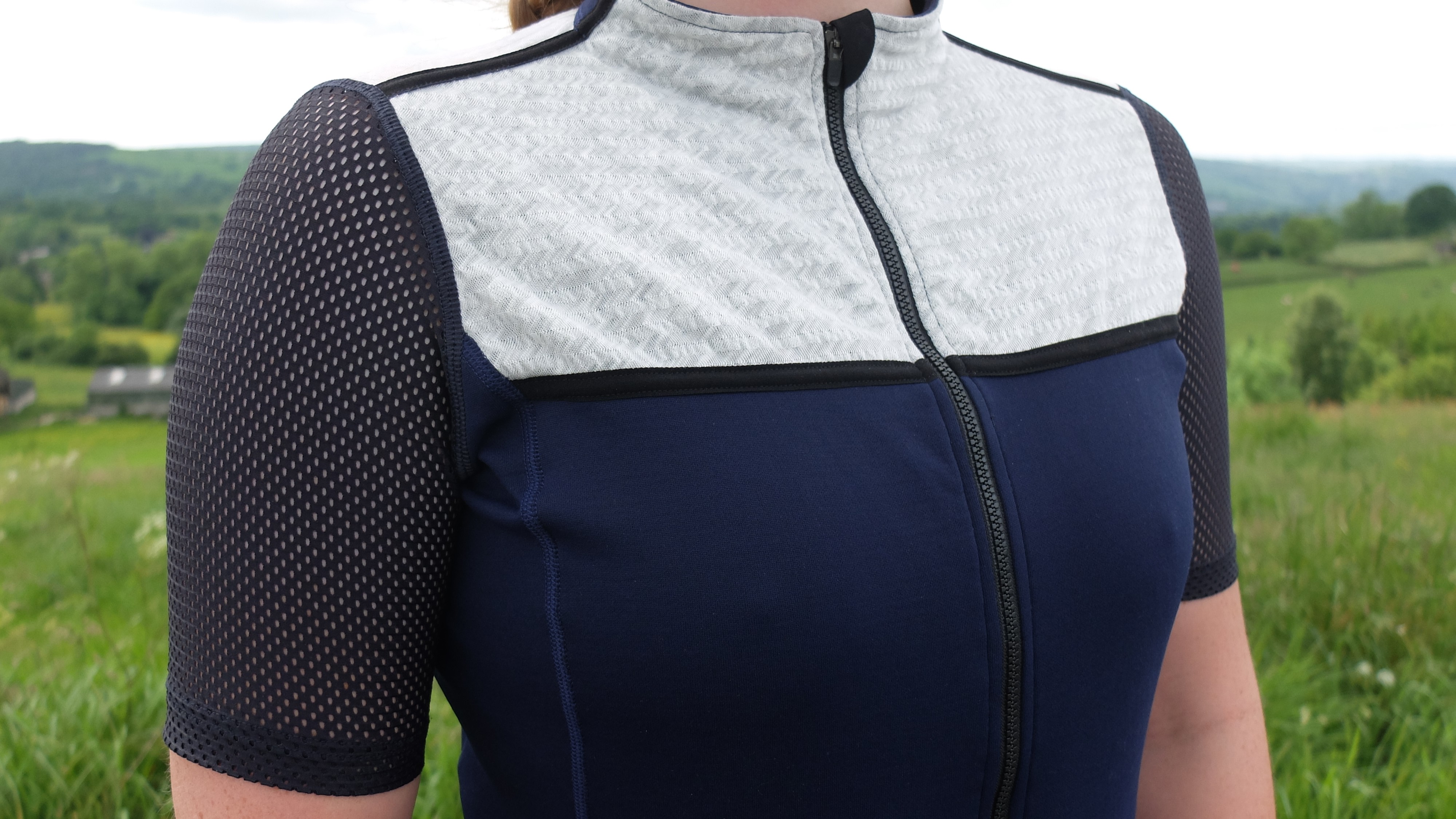 Merino is a favourite material employed by Café du Cycliste, for it's many properties that make it a comfortable choice in a huge range of weather conditions. Soft, moisture wicking and odour resistant, surely the perfect summer material? For this case, however, I felt that the merino was out of place when teamed with the other components of the Georgette Jersey.
Intrigued as to why? Read the full review on Bike Radar here.
Along with the jersey, I tried out the Odile bib shorts, from the same brand. A well-fitting, supportive and most importantly comfortable chamois gave days of sore-free riding. It's a staple of the cyclist's summer wardrobe – the Little Black Bibshort – and these bibs from Café du Cycliste were a perfect pair.
The upper of the Odile bib shorts comprises of more than simply braces, and extends to form a thin elastic layer which doubles up as a base layer. That's one less thing to think about!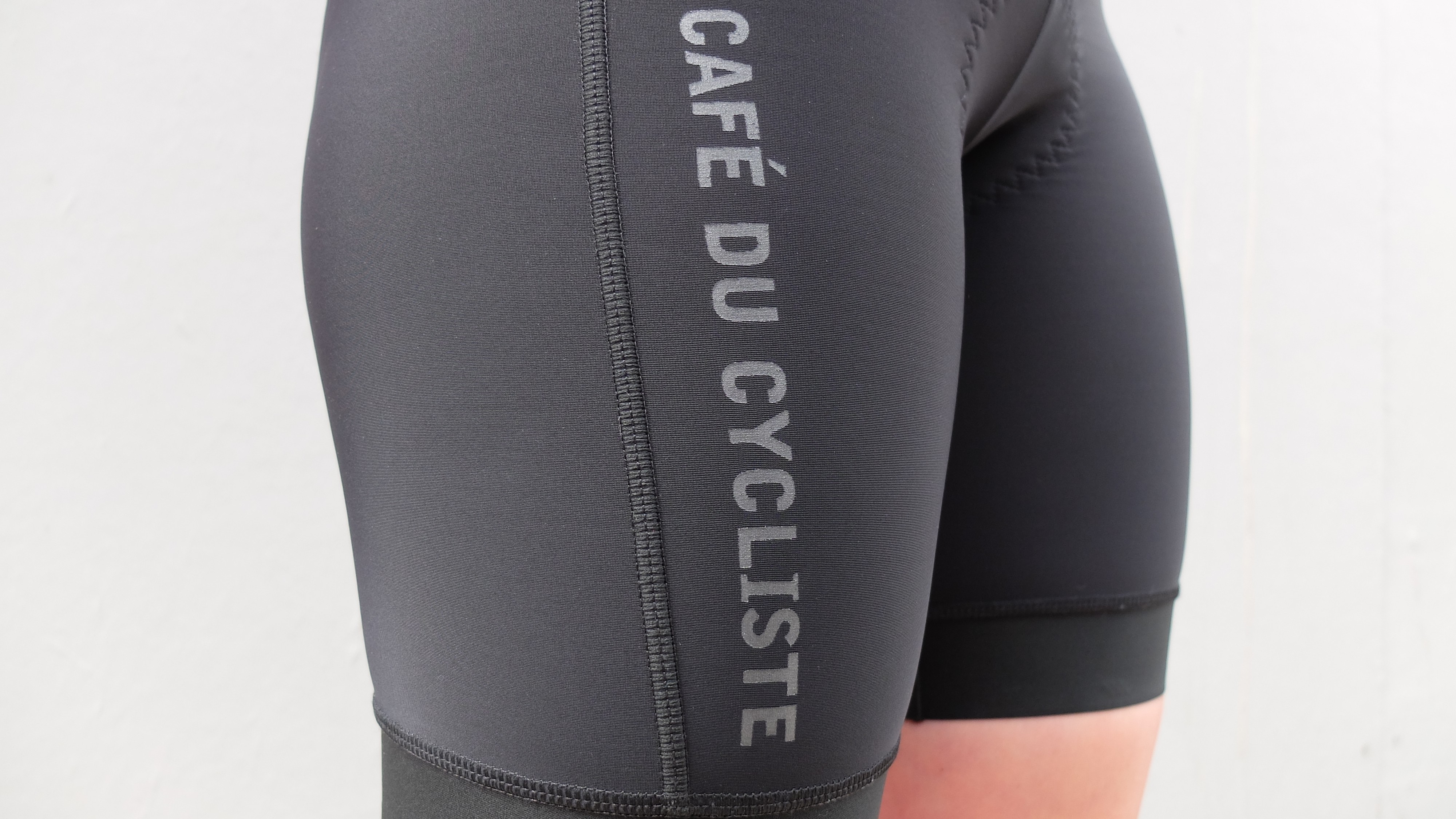 Read the Odile Bib Short review on Bike Radar here.
Not quite enough of a French twist for you? Luckily you can team up this kit with breton stripe socks (merino of course, no more smelly feet) and one of Café du Cycliste's amazing caps. Wolf, octopus or sardines – what will you choose?!