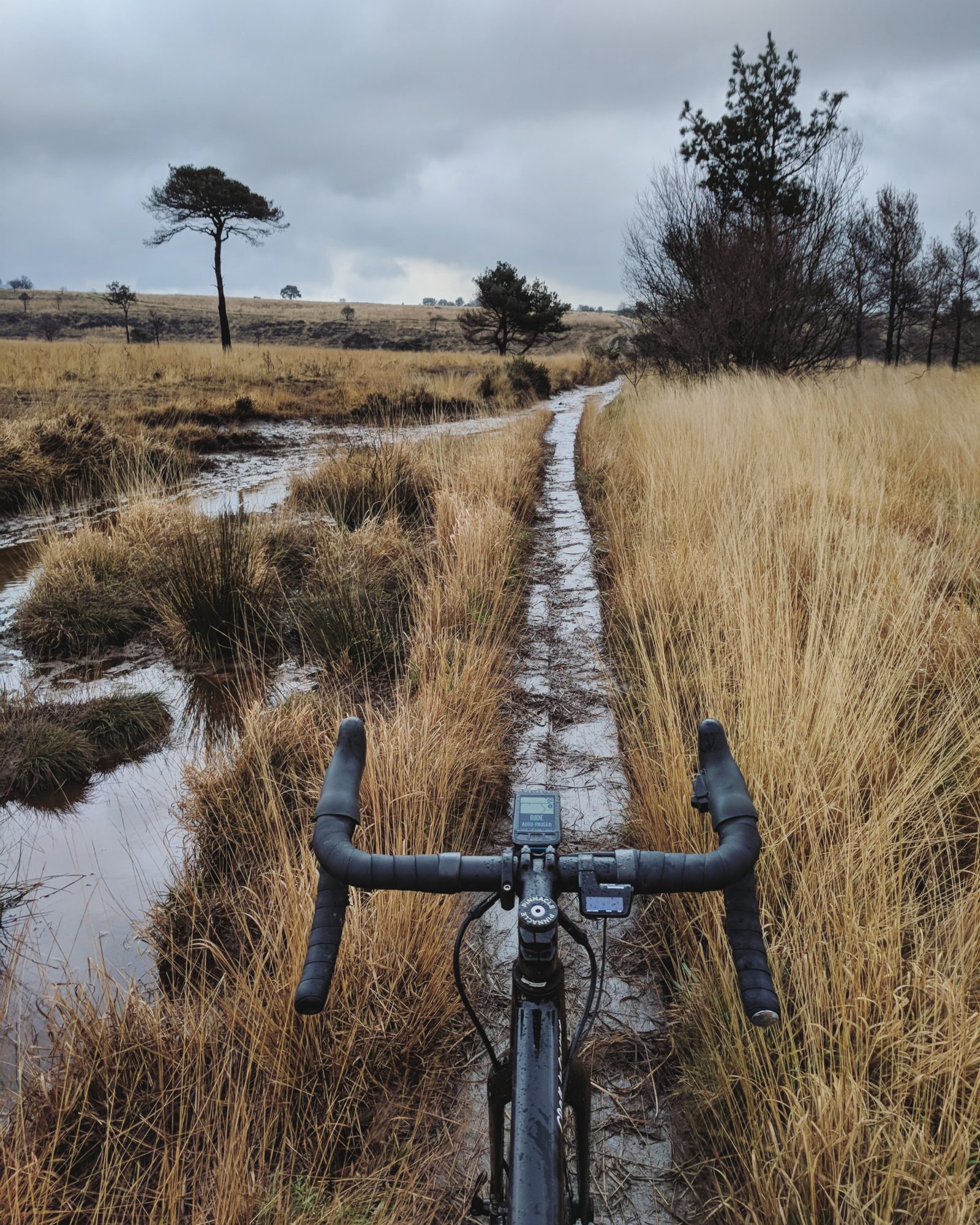 I was itching to get out of my comfort zone again, and what better way to round off my first 'year of gravel' than the usual Festive500, only off road?
To anyone who is unfamiliar with the original concept, the Festive 500 is an annual global event held by Rapha to challenge riders to complete 500km in the festive period between Christmas Eve and New Year's Day. Solo or with friends, it's a tough one in the middle of winter in our part of the world.
With a quiet Devon Christmas followed up with Welshmas for New Years with likeminded off-road enthusiasts, once I'd floated the idea I didn't really have an excuse not to. So the task was set; 500km of bridleways, tracks, trails and gravel roads with the Westcountry's finest mucky lanes in between. Here's how I did it, day by day, and an attempt to convey how I feel now it's done!
Day 1: West of the Exe, Haldon Forest – 104km
Big up to my local guide John for this cracking route from Exeter up to Belvedere and Haldon Forest via the bridleways and mucky little back lanes. The blue route at Haldon Forest MTB is super flowy and a total joy even on a gravel bike. Especially on a gravel bike.
Day 2: Christmas on Woodbury Common – 23km
A quick couple of hours squeezed between meals on a drizzly Christmas Day, I hit up my local Woodbury Common, and explored Hawkerland Common for the first time. I'd totally recommend Hawkerland for CX/gravel riding, and will certainly be back.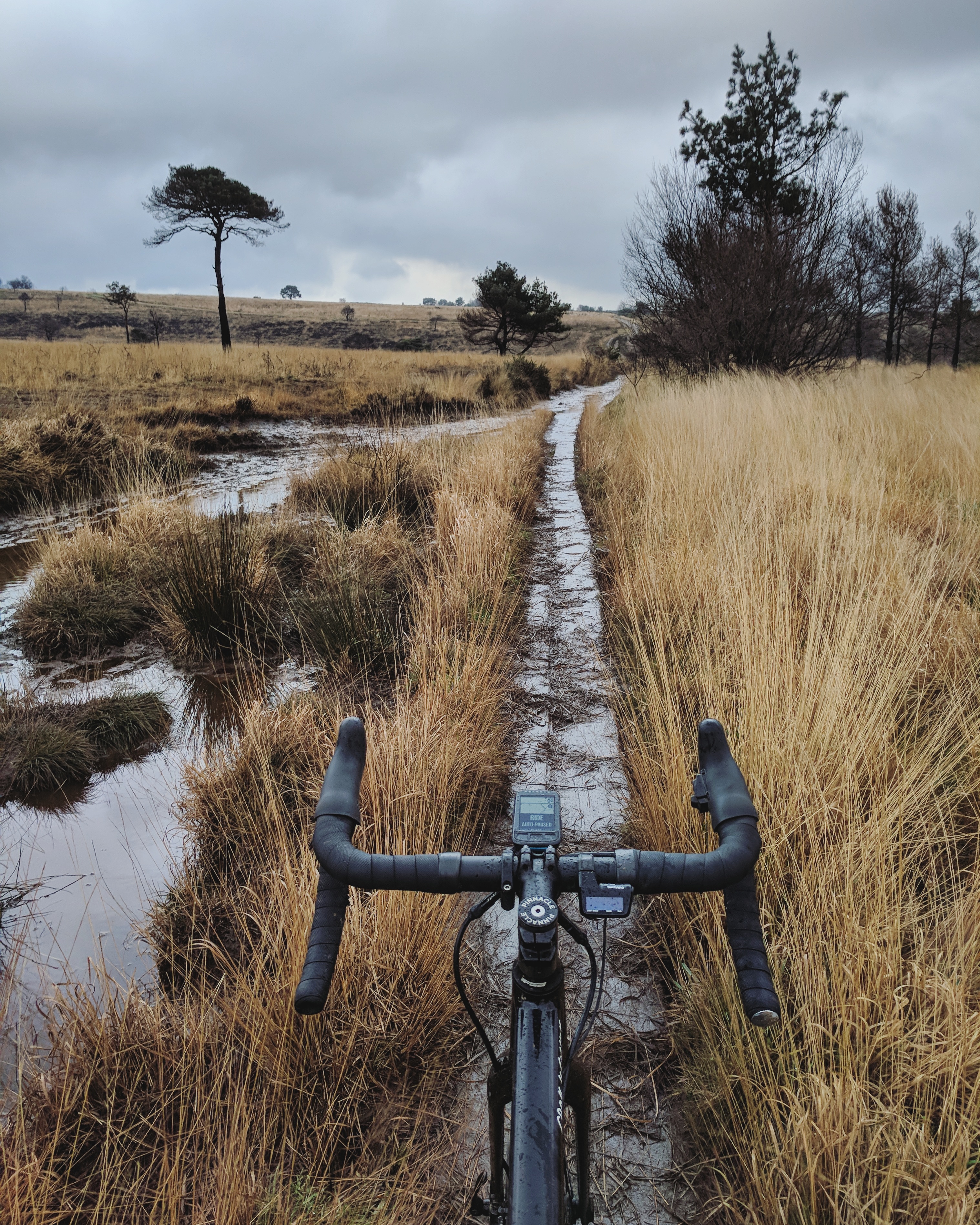 Day 3: East Devon forest-hopping – 75km
Linking up forest trails with mucky back lanes; Minchinglake Valley Park, Stoke Woods, Ashclyst Forest and East Hill. Ashclyst will forever be remembered as the muddiest trails ever, fun for practicing cx but only managed about 3km in an hour…
Day 4: Crossmas Klub, Bristol – 30km
Passing through Bristol on the way to Welshmas was the perfect opportunity to organise a DRK cross ride; Crossmas Klub. With snow almost – but not quite – stopping play, we headed up to Ashton Court and Leigh Woods for some trail games with icy feet.
Day 5: The Gap in the snow, Brecon Beacons – 20km
Sometimes the best things come in small packages. We headed up into the Brecon Beacons on Snow Day to ride a 40km loop called The Gap. Riding in the snow was brilliant – absolutely no fear of stacking it as the landing was softer than ever! On reaching The Gap in knee-deep snow, the descent was black sheet ice, so opted to turn around and have fun shredding in the snow and thrashing along deep white fire roads not so far away.
Undoubtedly in my Top 10 rides ever.
Day 6: Gravel at Afan – 60km
Following the extensive Sustrans cycle routes along the canals of the valleys, I then hopped over into the next valley from Resolven to meet the gang via wide, remote gravel roads through pine forests that resembled Scotland.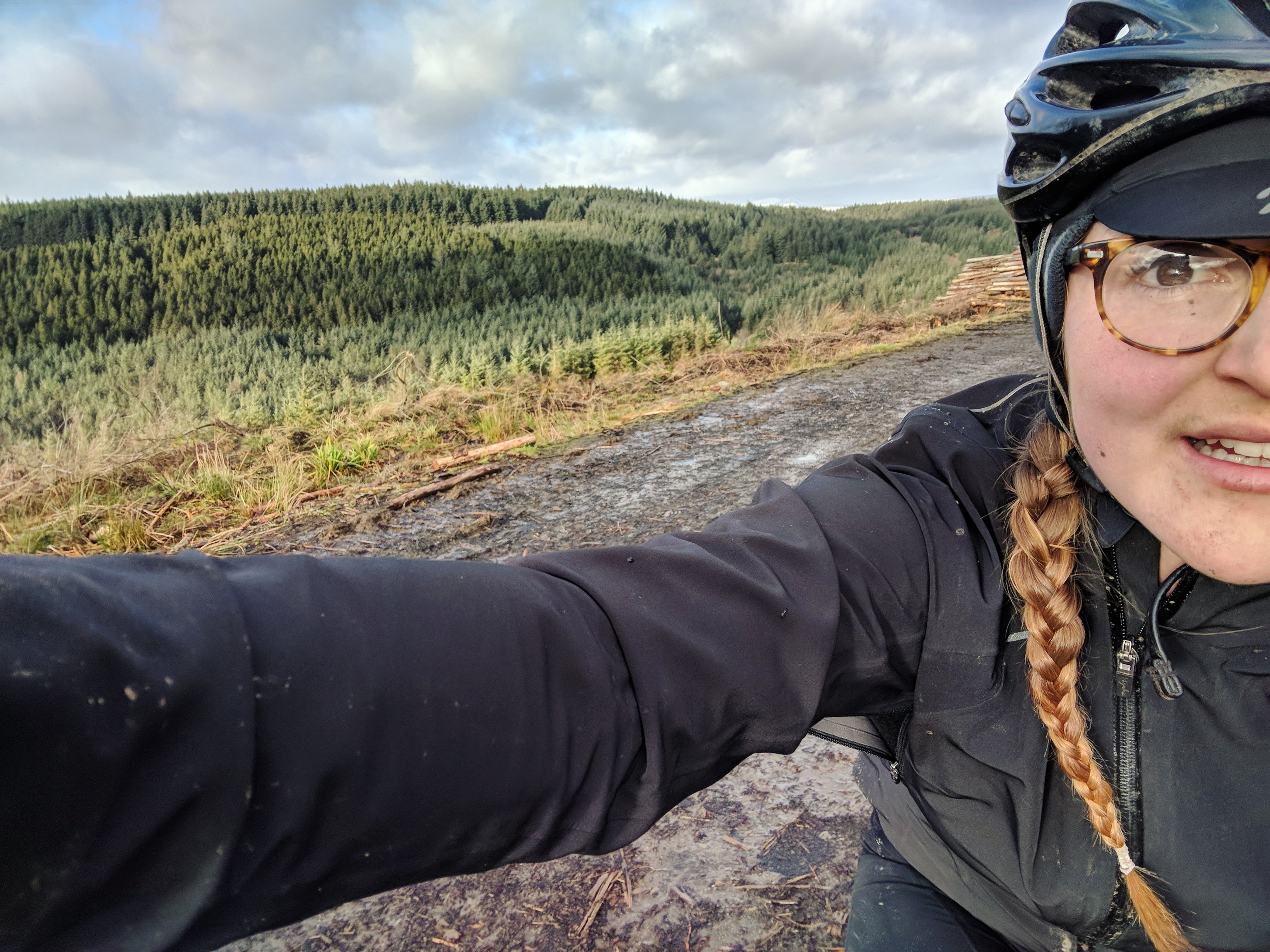 Day 7: Over to BikePark Wales – 112km
More canal towpaths over to Merthyr to meet the crew at BikePark Wales. Admittedly a little gutted that I wasn't MTBing with them today, although it was a good excuse to get out of displaying my lack of MTB skill… The fire road climb and boneshaking Abernant woods descent made up for it though!
Day 8: Bridleways of The Gower – 70km
Rounding off the week with a trip to the sea, today was a bridleway hunt across The Gower. From the bogs of Clyne Common to ankle-deep mucky paths on the way home, it was the perfect way to top off a cracking week in the saddle.
So how was it? As ridiculous as I thought? Absolutely.
Thankfully I am in a situation whereby going off for days on end to get filthy in the great outdoors doesn't get me into too much trouble.
Perhaps the hardest part was the constant freeze-thaw of my feet for 8 days, especially as I'm not blessed with the best circulation anyway. Off-roading, especially at this time of year, inevitably includes a fair few puddles, so to say that my shoes haven't dried out once in the whole week wouldn't be an exaggeration.
I nearly gave up half way, after our measly 20km snow day. Yet it was the best ride of them all – which just goes to prove that it's not all about quantity. Cheers to the chaps who believed I could more than I did and pushed me to keep going.
You'll see that there was some kms on road too. Before I started, I decided that I wasn't going to make a point of loading my bike into the car and driving to a trail centre just to make sure every bit was on mud or gravel. Rural back lanes this time of year are pretty gross anyway and in some cases muckier than trails!
Any advice for anyone wanting to take it on in 2018? Waterproof socks/boots, and a decent level of adaptability for when it doesn't all go to plan. Oh, and don't go to Ashclyst Forest unless you want to spend a very long time going nowhere…
So that's it for 2017 folks, I'm off to book my bike – and body – in for a service. Happy New Year!
Check out more on Instagram at #festive500offroad