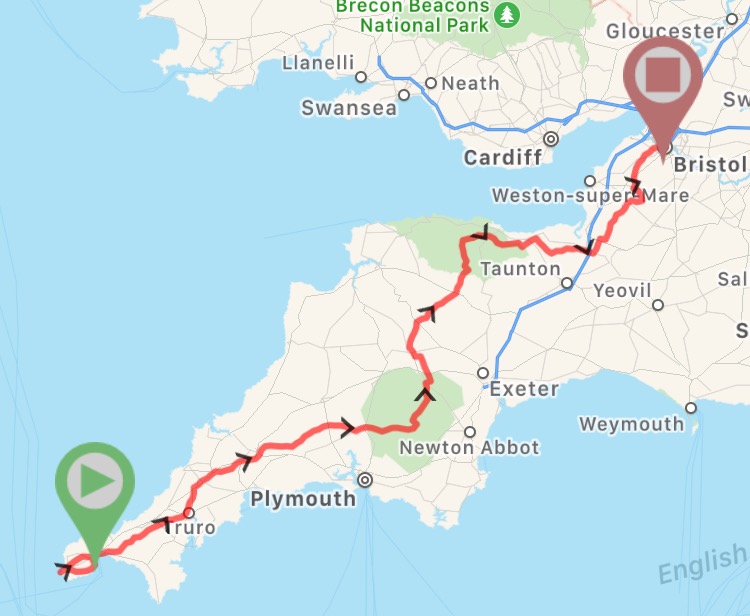 If you ask anyone who has completed the infamous LEJOG or JOGLE, the South West will always be recounted for its relentless gradients. A challenge to cross by road, but off road? Surely that's madness.
Well yes, it is. Conceived by professional guiding company MTB Epics, the Lands End to Bristol route was thoughtfully and meticulously plotted as a 6 day long supported mountain bike ride, which takes place every spring attracting dedicated mountain bikers from across the country. It links up the most breath-taking areas of wilderness in the South West with little-known byways and tracks, so the majority of the route is completely traffic free.
With a week in October to spare and cyclocross bikes ready to take on the challenge, we rode Lands End to Bristol, taking in a massive variety of trails and terrain, crossing the beautiful landscape that is the South West.
Here we bring you SW Off Road – a guide, or suggestions at least – for when you decide to take on the ride yourself. We're pretty sure that you'll love it when you do.
What you'll need
Something knobbly. CX bike, gravel, adventure, hardtail.
Bags:

Seatposts bags are ace as they double up as ass savers.
Frame bags/handlebar bags make easily accessible snack pockets.

Gear:

It's the SW, therefore it will rain.
Your usual touring stash
Chain lube!

A train ticket to Penzance. Super cheap if you're willing to rise early.
A resilient nature, decent shoes, acceptance of the need to get off and push.
Day 1 – Land's End Prologue
Factoring in the 4.5 hour train journey, and at only 32 miles/50 km, the first day is the perfect prologue. From Penzance train station to Land's End and back again, take the time to make sure you're happy with your kit and setup, if you haven't already, and take in the Cornish coastline. This is pretty much the most you'll see of it.
Highlights: Land's End to Sennen Cove on the SW Coast Path – totally naughty but really good technical fun on a CX bike. Into the bog to Sanscreed. Cornish pasties all round in Marazion.
Overnight: The wonderfully welcoming John's AirBnB in Goldsithney, conveniently next to the Trevelyan Arms. Possibly the best pub playlist ever, and the food isn't bad either.
Top Tip: For Cornwall, and much of Devon, one tried and tested rule ALWAYS applies. If you see a house, and a bridge, shift down quick – you're about to experience a whole lot of up.
Day 2 – Cornish Miner's Trails
The first of the 100km+ days, crossing the main  part of Kernow, land of rugged coastline, mining ruins and the crusty pasty. Today's route takes in the mining trails of inland Cornwall, the beautiful National Trust Llanhydrock Estate and trails (well worth a quick detour), Cardinham Woods MTB trails and skirts round the edge of Bodmin Moor.
Highlights: Bombing along the gravel Miner's Trails near Cambourne surrounded by ruins of the once thriving mining industry there. The fantastic mechanics at Clive Mitchell Cycles, Truro for letting the show go on. Bossing the 'Bodmin Beast' blue MTB trail in Cardinham Woods with laden CX bikes.
Lowlight: The climb out of Cardinham Woods from Milltown. If you know, you know.
Overnight: In tiny Darite near Bodmin Moor with a fantastic pub dinner in St Neot.
Day 3 – Dartmoor
Without doubt, this is a BIG day off road. If you've grown up with Dartmoor as I have, you'll know that this National Park is one of the most hostile and temperamental areas of the South West. Don't underestimate how difficult it can be, how long it can take, and never under pack on snacks.
Highlights: Second breakfast in the Tavistock Pannier Market. Getting stuck behind 100+ Dartmoor ponies being herded across the moor. Trails through NT Castle Drogo Estate and the Teign Valley at sunset.
Lowlights: Forgoing lunch on Dartmoor off-season. Bog navigating on the moor – a fair bit of pushing needed!
Overnight: Jay's AirBnB – a gorgeous GradeII Listed Mill with 5* breakfast near North Tawton.
Day 4 – Exmoor
Possibly the best day of riding. Invest some very hilly lanes early in the morning to get to the National Park – but reap the rewards as you enjoy some of the best CX that the South West has to offer. Rocky Bridleways through leafy woods, through to long exposed moorland climbs, Exmoor has it all.
Highlights: The infamous Watery Lane living up to expectations. Devon Cream Teas at Tarr Steps. Climbing Dunkery Beacon and winning. Descending Dunkery and not breaking. The beautiful Dunster.
Lowlight: Searched hard, couldn't find one.
Overnight: The Olde House B&B/Tearooms Dunster – so quaint and cosy.
Day 5 – Quantocks, Levels, Mendips & Bristol
A long day in the saddle across Somerset with many contrasting scenes. The early morning Quantocks are a CX rider's dream, before heading North to the 100 Climbs Cheddar Gorge and finishing with little-known trails across the Mendips right to the MTB trail heading into the heart of the city.
Highlights: The wide, gravel trails of the deserted Quantocks. Flying across the Levels. Lunch in familiar territory in Cheddar. Winford bridlepath climbs. Ashton Court's Nova trail in the dark, before arriving at Pizzarova, Bristol, for a well earn't slice of home.
Lowlights: Bridgwater.
Ready to give it a go?
Drop me a line if you're heading off to take on the route or any version of – I'd love to help with any questions and hear all about your ride.
Huge thanks to MTB Epics for the superb route that made #SWOffRoad possible.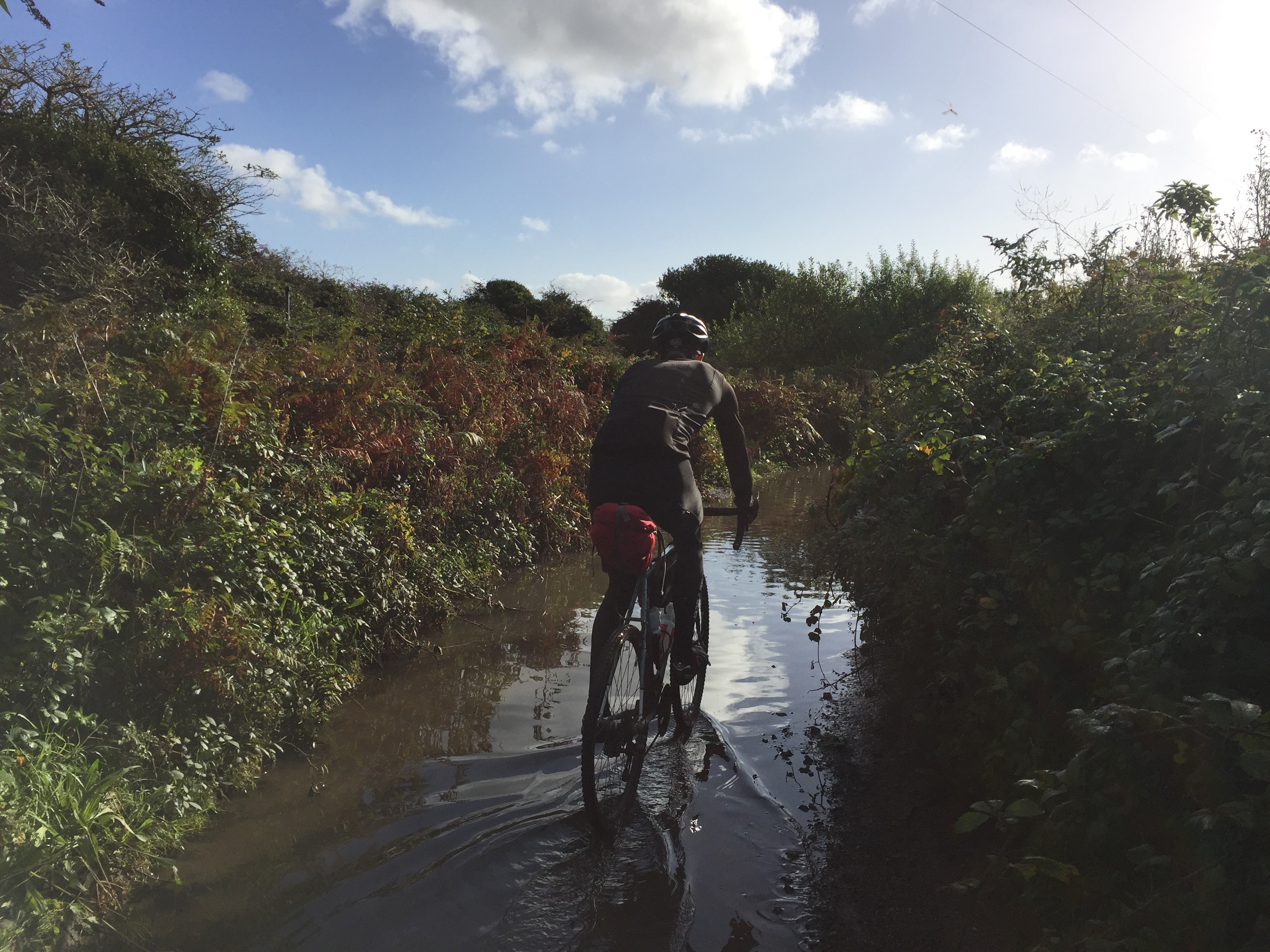 P.S. You WILL get wet feet. Pack spare socks.