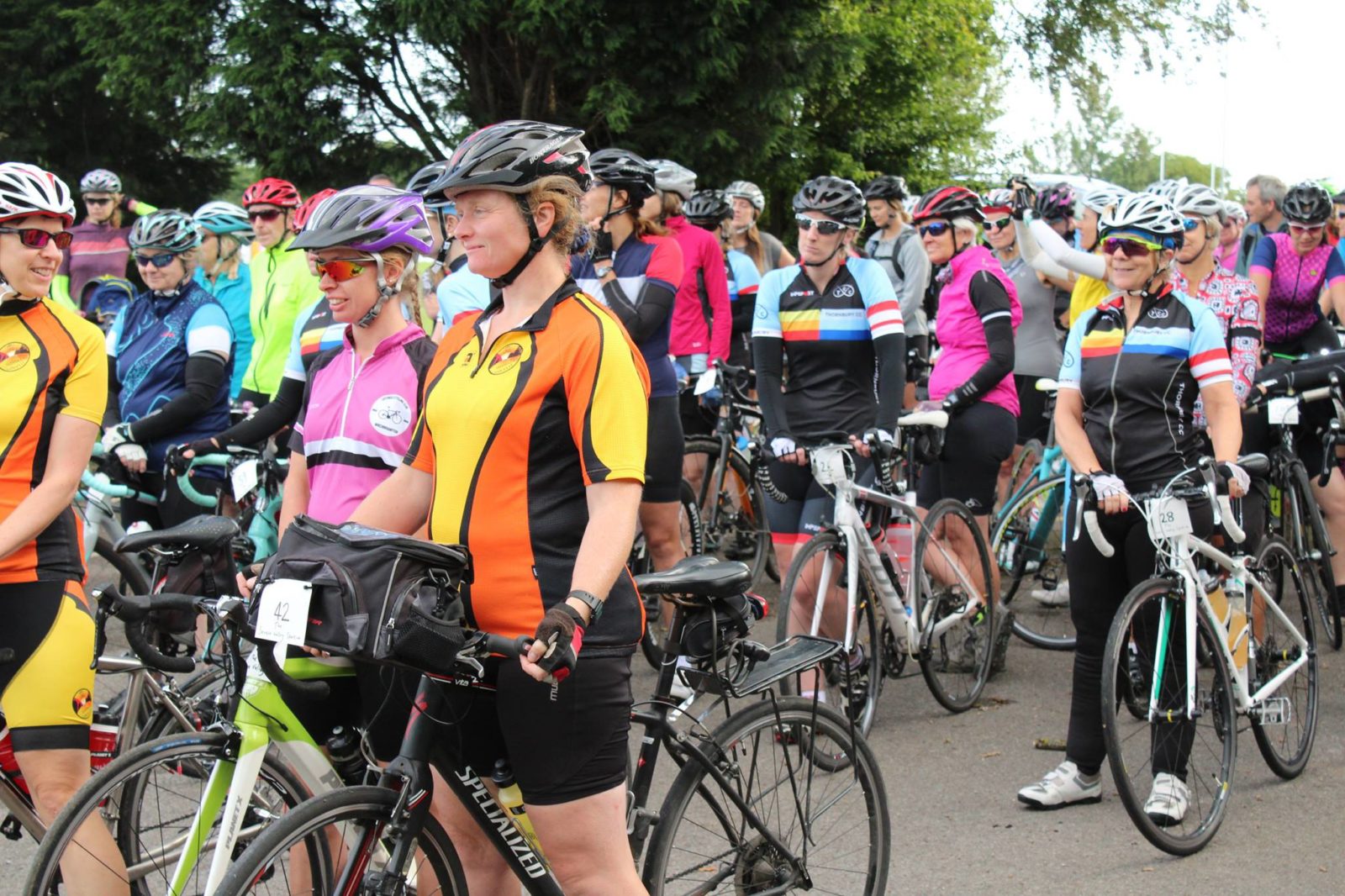 …because where else would you discuss the merits of mooncups and eat your bodyweight in chocolate tiffin?!
Introducing Let's Go!
Cycling power couple Catherine Dunn, a passionate women's cycling advocate and Jack Reed, holder of the Strathpuffer 24 hour MTB Pairs title, are the faces behind Let's Go Events. And where better to start with a new events company than the women's sportive; a rare occurrence in the cycling world, certainly down in these parts of the sleepy South West.
With a mission to encourage more women into the sport of road cycling, Catherine and Jack saw hosting a women's only event as the perfect opportunity for ladies and girls to get together and share the open road.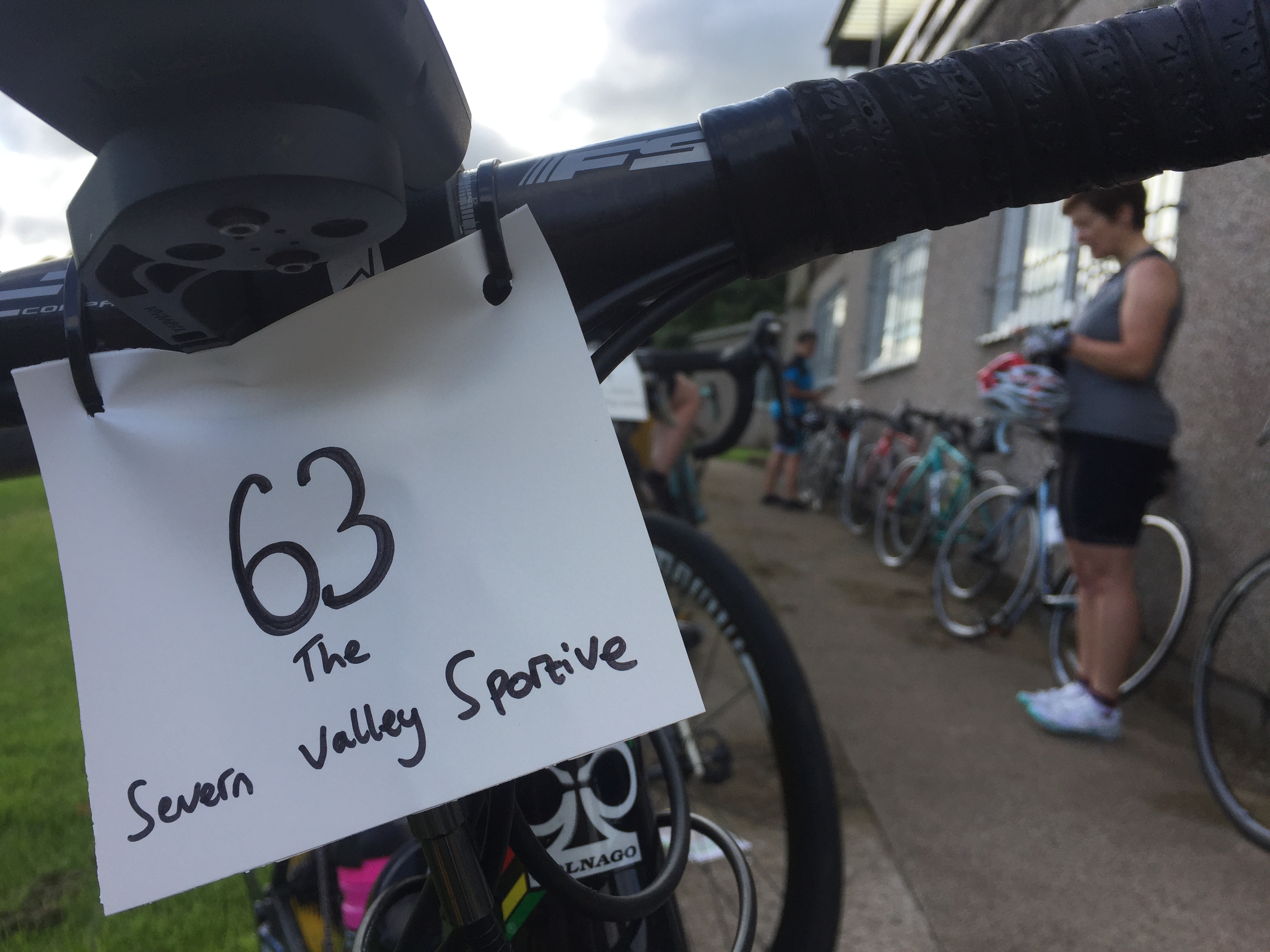 A Sunday in August
Something I'd never seen before, and a total delight. Throngs of women busying themselves at the event HQ, filling bottles, attaching ride numbers, last minute ride prep in nervous excitement. Some gathered in their native flocks; matching club jerseys talking team tactics, whilst other solo riders cautiously became acquainted with their equally courageous solo rider neighbours.
Lined up against every fence and wall, bikes of all types, all makes and models, shiny new and lovingly worn much like the 120 women that were just minutes away from starting the sportive. For some it would be a walk in the park, no more than they would ride on any given Sunday with their local club, whilst for others the ride would be a major challenge. Further than they had ever ridden before, perhaps riding without their pedalling inspiration, or maybe the first time they'd ridden with a group of other people before.
One thing was for sure; for 99% of the riders, this was the first time they'd ridden with this many women.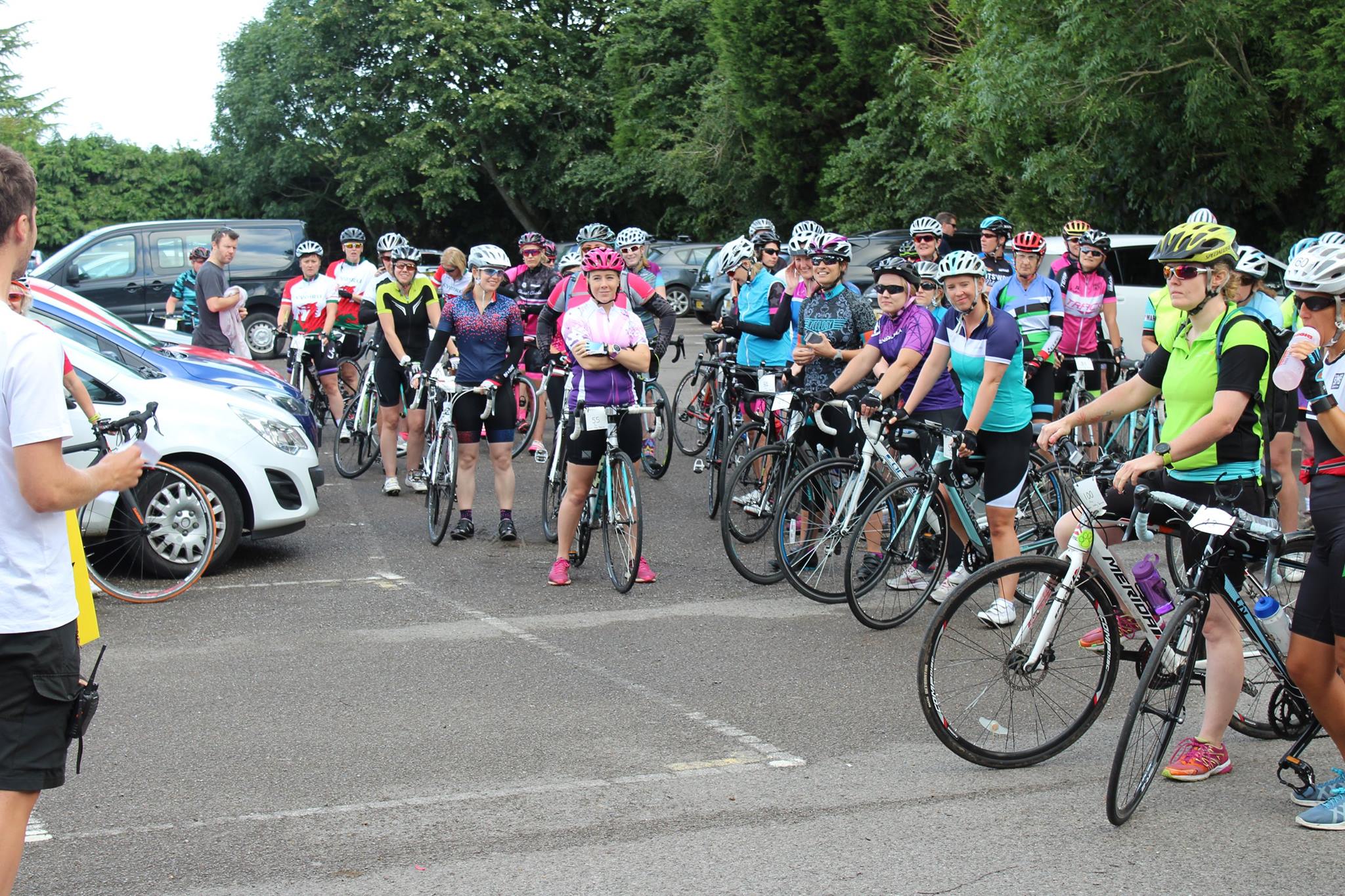 3, 2, 1, Go!
All the pent up excitement in anticipation of the start was played out on the road. On the rural back lanes of South Gloucestershire, giddy riders flew along, pushed even more by the tailwind. All along the start of the route, small groups and even smaller groupettos formed as riders found the rhythm of their pace.
From quiet back lanes to quaint towns, with rolling roads and even a little gravel to test, the route was varied yet accessible to all. More novice riders could opt for the 28 mile route, which split off from the 50 mile route mid way.
All riders regardless of ability were treated to the mother of all feed stations – quite literally, manned by organiser Jack's Mum and Grandmother. In true mumsy style, they plied us with their delectable homemade bakes. Didn't take much encouragement really.
The sting in the tail of the 50 mile route came in Olveston, where a side shoot back road yielded a long and deceptively steep climb along Vicarage Lane, once the most part of the ride was done and legs were starting to feel a little weary. After that was over, it was plain sailing back into the ride HQ; bar the ferocious headwind.
Returning to the event HQ in Thornbury, the spread of homemade treats was like none other I'd ever seen; especially at a Sportive. With a gratefully recieved cup of tea thrust into the hands of each rider, many spent hours at the club dissecting the route with new and fellow riders. Not just recovery fuel on offer but also a physio tent hosted two masseuses, who serviced a steady flow of tired legs!
Want to find out more and join us in 2018? Check out the Let's Go Events page here. Happy pedalling!